Our Favorite Links
---
Click on the images to follow the links!
---











ASS-Pirin Acres
Miniature Donkeys
Vergennes, Vermont
They have sorrels!!





Miniature Donkeys
Blue Agave Ranch
Benson, Arizona















Donkey Mule Info



DonkeyMuleInfo is an information site
on the care & training of donkeys & mules
with links to other donkey & mule sites.





easyhorsesearch.com
#1 Horses for Sale & Internet Horse Classifieds Ads
offering internet horses for sale and horse at stud classifieds ads online.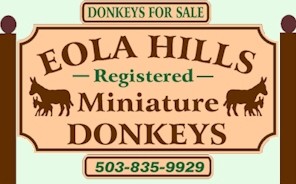 Amity, Oregon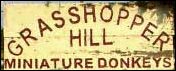 Miniature Donkeys
Miniature Horses
Callisburg, Texas






Midland, Texas












Newfane, New York

















Miniature Donkeys
Jerry & Theresa Lancaster
Trafalgar, Indiana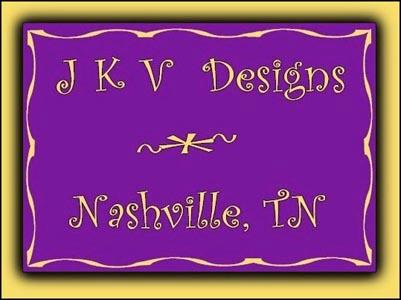 Ma & Pa Acres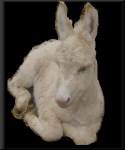 Gretna, Nebraska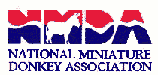 Unionville,Tennessee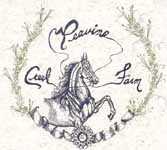 Peavine Creek Farm
Fort Oglethorpe, Georgia
Local to Chattanooga, Tennessee





Peckerwood Miniature Donkey Farm
Omaha, Texas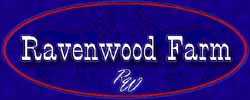 Miniature Donkeys
Hartsville, Indiana
Driving Harness made & repaired also!





THE RED GATE



Registered Miniature Donkeys
Centerburg, Ohio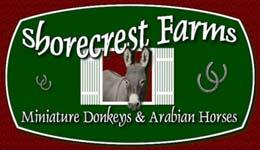 Linden, Pennsylvania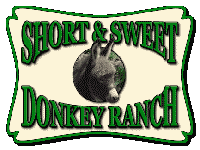 Henderson, Texas





Tennessee Donkey ASSociation





Spout Spring, Virginia





















---
If you would like to exchange links just drop my web master
a note on the link at the bottom of this page...thanks!
---
Loretta Caywood
My World Farm
671 Honeycutt Dam Road
Woodlawn, Virginia 24381

(567) 224-9062
Buster says,
"Email me for more information



about Miniature Donkeys!"





- Contents -
You are now on the "Favorite Links" page!





Last Updated:
Web Design by Dayle Haworth
Copyright © 2000-2020 ~ My World Farm ~ All Rights Reserved